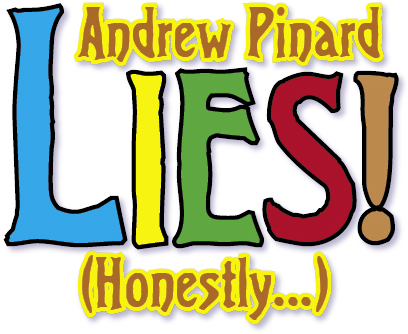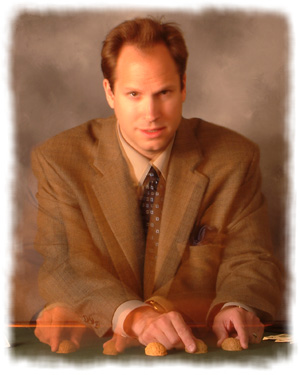 Built around the premise that magic is perhaps the most honest of all professions—the magician tells you that he is going to lie to you and then does so—award-winning entertainer Andrew J. Pinard offers a whimsical mix of theatre, sleight-of-hand, comedy, and storytelling. Over the course of the performance, Pinard explores the role that lies play in our lives. From the lies we tell ourselves (often without knowing we're doing it) to the lies we tell each other and the lies we are told, Pinard playfully examines the world of deception and even encourages his audience at one point to lie to him.
A blend of classic magic and comedy with a little help from volunteer assistants, Pinard draws spectators into his zany world of wonder where they leave the mundane world behind and inhabit a magical realm of the impossible and absurd where nothing is what it seems. As Andrew says, "I only lie to benefit myself."
A full-time performer since 1991, Pinard has performed his unique brand of magic and comedy for thousands of delighted audiences throughout the Northeast including performances at Wentworth by the Sea, the Mount Washington Hotel & Resort, The Balsams, Jay Peak Ski Resort, Caledonia County Fair, Sandwich Fair, First Night New Hampshire and for ten years twice weekly at Newick's Restaurant in Merrimack, NH.
This dynamic one-man, stand-up magic show premiered in the summer of 2007 and ran for two months in Old Orchard Beach, ME.
Andrew Pinard LIES! (Honestly...) is available for corporate, resort or private events. For more information on how you can have this performance at your event, please fill out our Online Event Request Form.
[Home] | [Poster] | [Contact us by email]
Other recommended services:
Absolutely Magic | Corporate Magic | The Magic Manor
Three Shell Game | The Strange Thing | Sleightly Theatre
Last revised November 28, 2007.
Copyright © 2007 Andrew J. Pinard. All rights reserved.